HAVE AN ACCOUNT
FORGOT YOUR PASSWORD
NEW CUSTOMER
Private space allows you to manage your orders online, your personal information, registering for the newsletter and news.
Earring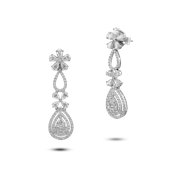 Code : CSE 0167
Size
Enjoy complimentary shipping and returns on your order.
Product Details
Marquise 6/0.37 Ct.
Princess 2/0.08 Ct.
Pear 20/1.94 Ct.
Diamond 138/0.70 Ct. , 6/0.07 Ct.
WG. 7.19 Ct.
Enquiry Form
Top